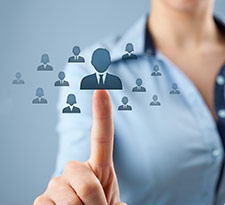 DESIGN & BUSINESS SOLUTIONS
No one has to tell you your company's needs differ from others. And we know you'd prefer both off the shelf and unique solutions. That is why all of our solutions and support are tailored to suit your requirements. You let us know your requirements, and we'll provide the right solutions.
Premier Clients & Disruptive Technologies
5. DELTA Passive Electro-Mechanical Components (Magnetics, Fans, EMI Filters…)
6. SUNLED World Class LEDs, Ultra Bright, Through Hole, SMD, Light Strips, Light Bar
7. Tennmax EMI and Thermal Mgmt, Jelly, Pads, FIP, Plastic Metallization, Heatpipes, Heatsinks
8. DLC Displays All Industrial Display Technology Solutions from .43" - 19"
9. N2 Power Small, High Efficiency AC-DC power supplies, Medically Certified, DIN Rail Power Supplies.
10. MaxLinear Power Management Solutions, High Performance Analog products, UART & Serial protocol transceiver solutions, Networking-Security & Data
11. Yageo World Leader in Resistors, Capacitors, Wireless components, and Soft Ferrite products for consumer, automotive, and industrial markets.