Putting Our Stakeholders First

The name SiFore is derived from the words "Silicon Forest," the phrase given to the Pacific Northwest by many associated with the High Tech market segment. SiFore Technical Sales is regarded as one of the premier design and solutions oriented sales firms in the Pacific Northwest. We have approximately 250 years of combined Electronics Industry experience and over 175 combined years of experience covering the Pacific Northwest. Our experience, product and customer knowledge, sales process and operational excellence make us a reputable team in the Pacific Northwest (Oregon, WA, Idaho and Western Canada). Incorporated in 2001 as SiFore, we launched our presence as the Intel representatives for 14 years. Today we continue to represent high caliber clients, and we continue to maintain a competitive presence even after 18 years.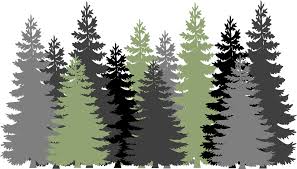 Our charter is to be a professional, ethical and highly "technical" sales firm. Currently, ~90% of our outside sales team has a Technical Degree, most of us have BSEE degrees. We focus on all aspects of system design from chip and board to chassis and software, and we provide solutions across multiple technologies. We strive to achieve success for our stakeholders through customer satisfaction, a design win focus, and a formal sales process for key accounts. The SiFore sales team has the requisite product knowledge, proven sales experience and a strong understanding of the electronic marketplace in the Pacific Northwest. We have a "solutions" and "design-in" focus with key stakeholders from executives to engineers, and we maintain a "pull-through" role with procurement. We provide solutions with the highest integrity.